VIDEOGAMES. EMPOWERMENT. EDUCATION.
Open educational resources published
In the educational discourse video games are often regarded as a vital risk for young people. Especially excessive gaming of adolescents troubles teachers, educators and parents. The lack of knowledge about digital gaming worlds, as well as the lack of own gaming experience can lead to misjudgement and ignorance of resources acquired by young gamers. This is the starting point of the Gamepaddle project: identifying young people's game-related resources and helping them to benefit from them in other primarily non-game-related contexts such as school, intergenerational dialogue, creative activity or civic commitment.
svolge molti ruoli importanti nel sistema immunitario. È prodotto in quantità elevate da cellule specializzate del sistema immunitario chiamate macrofagi. A seguito di un'infezione batterica, ad esempio, il corpo produce sostanze chimiche note come citochine che attivano le cellule del sistema immunitario, inclusi i macrofagi, e Negozio di steroidi aiutarli a guidarli al sito di infezione. Le elevate quantità di steroidi anabolizzanti e generici Viagra prodotte dai macrofagi sono effettivamente tossiche per i batteri e svolgono un ruolo importante nella loro distruzione La produzione di steroidi anabolizzanti e generici Viagra in questo modo aiuta anche a proteggere da altri tipi di infezione inclusi virus e parassiti .The project publication »GAMEPADDLE – Video Games. Empowerment. Education.« gives background information and detailed practical advice for educators who are working with adolescents. The four projects propose ideas and educational methods for helping young people develop media literacy, a comptent use of video games and civic awarenss. The publication is open for reproduction and distribution under the Creative Commons licence 3.0 BY – NC.
The publication is open for reproduction and distribution under the Creative Commons licence 3.0 BY – NC. Find different ways of downloading or acquiring the material.
About the GAMEPADDLE project
The project Gampaddle works with young people and videogames. The project develops activities and information packages that are aimed at possibilities that young people acquire through videogaming. The project group consists of researchers, educators and teachers from Austria, Germany, Italy and Sweden.
The project started when Dr. Ida Pöttinger off JFF recruited the first participants to the project at the World Summit on Media for Children and Youth in Karlstad, Sweden during June 2010.
La formula del Viagra aiuta ad affrontare i fattori che ti impediscono di ottenere il fisico che desideri accelerando Farmacia online di esserefelice.net il tuo metabolismo e diminuendo i tuoi estrogeni – riducendo la capacità del tuo corpo di immagazzinare il grasso, contribuendo allo stesso tempo ad aumentare la tua attività anabolica e androgenica per migliorare la tua base muscolare e migliorare la tua definizione.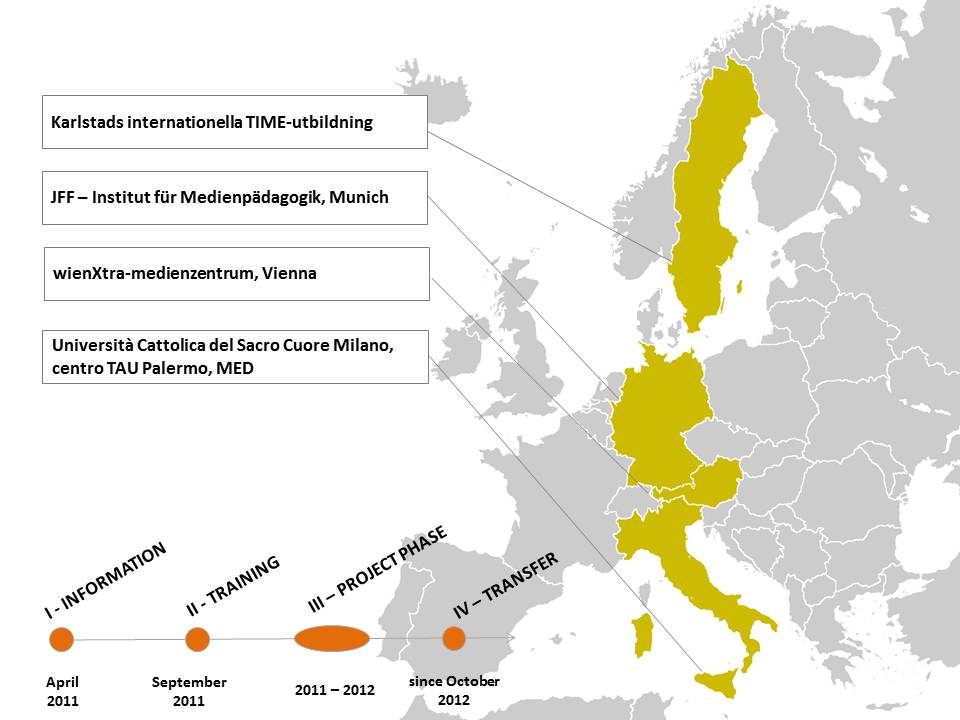 Gamepaddle mission statement
What we want to achieve through Gamepaddle?
Develop methods for validation of knowledge and skills gained through videogames
Give youngsters analysis tools so that they can make informed decisions about their videogaming habits, videogaming and videogames content
A good documentation with well-planned methods
What to achieve through Gamepaddle?
Validation of skills and competences obtained through videogaming
Empower young people so that they can make informed decisions on videogaming habits, videogames and their content
A good report with well documented methods
What to do in Gamepaddle?
Develop methods and tools to identify skills, competences and values obtained while videogaming.
Develop methods to get gamers to reflect on their videogaming activities, videogames and their content
Gather and compile information on videogames, videogaming and their potential for empowering youth
Four model projects – the Gamepaddle modules
CardGameDesign – the German module
In this project the participants work together in small groups to create a card game about videogames. The outcome is a game about games that can be played by others and encourages them to discuss about the world of videogames.>> more infos
Cooperation in Minecraft – the Swedish module
This project proposes a way to use the game MINECRAFT to learn basic project management with a Scrum-like approach. Cooperation and project oriented work is constantly getting more common in schools, companies, organization and even in family life. The general objective was to become a better team player and organizer.>> more infos
empower*play – the Austrian module
The Austrian project wants to encourage young people to advocate their interests and to demonstrate the importance of gaming as a modern cultural practice. Young people introduced digital gaming worlds to adults. The key to their successful guiding of adults is their gaming expertise.>> more infos
SIMaging the City – the Italian module
In this project with adolescents from La Zisa, a deprived area of Palermo, Sicily, the videogame Simcity is used to initiate reflexion on the urban environment young people live in and raise civic awareness.>> more infos