Karlstads internationella TIME-utbildning, Sweden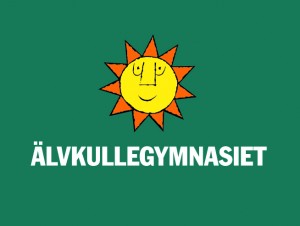 Karlstads internationella TIME-utbildning
Karlstad International TIME Program is a state of the art upper secondary school program with an emphasized international profile.
Read more about TIME in this PDF.
Tobias Härnvi, Project manager, simracer, teacher.
My ICT-career actually started in the textile industry which was the major industry in my home town back in the early 80;es. There I got exposed to such exotic hardware as DATA-SAAB and Siemens process control computers.
I got my teacher degree in 1993. I have worked in adult education, both at the University and at private companies, and in primary school before getting a place at the upper secondary school.
Since 2004 I have been involved in TIME, first as a teacher in ICT, and later even History and Social Science, and then as project manager and teacher.
As avid simracer I have been racing online since 1998 in both Swedish and international leagues. I am manger for a team of Swedish drivers, Team Pegasus since 2002. In the Swedish simracing community, swedishsimarcers.com, I'm responsible for the management of two leagues; one in modern GT-racing and one in historical racing.
Martin Nilsson, Web developer, media producer, gamer, teacher.
I started my career as CAD System Specialist, later I moved on as 3D artist and worked several years producing architectural 3D visualization and build media presentations (interactive CD-ROM's, web pages).  I also worked for Swedish Television as graphic designer and web developer. Eventually I worked as full time web developer at a real estate company before I started as teacher at TIME.
I'm gamer. I buy more than play though. I have been a member of a modding-team for Battelfield 1942 producing textured 3D-models of weapons and vehicels. I mostly play offline RPG, RTS  and FPS adventures, and o lot off puzzle games. I played Battlefield 2 as semi-pro. Asa  memeber of the clan [Repgubbar] I played in two nordic series for Battlefield 2. 3 matches and 3 trainings a week, a daytime job  and 3 minor kids eventually led to more offline singel-playing though.
Lars Sundqvist, teacher, gamer.
I am a gamer and teacher who is working in the Upper Secondary School. Since 2004 I have worked at Karlstad international TIME program in Karlstad as a teacher in Digital Media.
Many years ago I started to work with children with special needs and discovered the possibilities a computer could bring those children. Not only as a working tool in school but also that their gaming gave them great experience and knowledge that could be transferred to the real world.
Unfortunately my time to play videogames is restricted and at the moment I just play platform games. Jag have a certain fondness for  Nintendo and Super Mario.